Carl Samuel Smith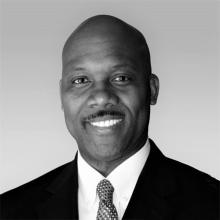 Carl (CHBC, CHBS, CMT, BBA) has been coaching and advising since 1998. His background spans over 20 years in training, consulting, sales and leadership. His practical experience ranges from earning a BA in Business Specializing in Sales Management from the University of North Texas, specializing in Sales Management, to being an accredited Certified as Human Behavior Consultant and Specialist (HBC) to being one of the first Certified Master Trainer (CMT) through Personality Insights, Inc. where he was the Director of Training Program from 1999 to 2009. Carl is also accredited through Family Systems Coaching (FSC) through Logos University in affiliation with Opus One Coaching Group and Success Technologies on Success Coaching. Carl has documented over 5,000 hours of professional coaching.
His work extends across North America and Europe coaching people at various levels from successful entrepreneurs, CEO's, Fortune 500 and 100 top level executives, speakers and trainers. He promotes best practices in influential leadership and collaboration through best practices in communication and interaction dynamics.
For over 10 years he was the Director of Training and Business Development and Master Trainer for Personality Insights, Inc., a leading personal development company based in Atlanta, GA. In this capacity, he contributed to the development of numerous leadership and team development programs, books and resources. He continues his passion for personal, leadership and team development through training, consulting and coaching today through Principal Discoveries, LLC.
As a Master trainer in the Model of Human Behavior, he helps others to understand what happens when people interact, collaborate and execute for greater success. He works with people to improve their application of the principles governing human behavior to obtain better results through better relationships.
As a coach, Carl has a personal passion to increase his client's influential ability by helping them build their self-confidence and personal belief through relational leadership to increase performance and achieve their goals.