Don McIntosh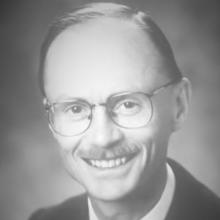 Don obtained a B.Sc. in Mathematics and Physics from the University of Toronto and an M.S. in Television/Radio followed by a Ph.D. in Instructional Technology from Syracuse University. At the University of Guelph in Ontario, Canada, he was involved with course development in various media including film, audio, video and computer based instruction.
Don's experience positions him as an expert in eLearning:
Don served as Director of Teaching Support Services at the University of Guelph from 1990 to 1994, leading a team of 30 people who provided audio-visual services, teaching improvement programs, and instructional media design services. He also taught courses in technology in adult education.
From 1995 to 1997, Don served as a director and consultant to the Delta Centre for Learning Technologies. Fascinated by the challenge of corporate training, he joined BC TEL in 1997 as Manager of the Design Team for BC TEL/TELUS Learning Services. A primary mandate was implementation of online training.
Since 2001, Don has had his own consulting business – Trimeritus eLearning Solutions Inc. Trimeritus helps companies develop strategies and programs to implement effective training for employees with an emphasis on eLearning and learning management. Clients have included Canadian Tourism Human Resource Council, Vancouver Film School, VanCity Credit Union, TM New Media, BC Ministry of Forests and Range, Elections BC, Applied Management Centre, and Technology Evaluation Centers.
From 2003 to 2010, he taught courses in eBusiness and Technology in Education for the University of Phoenix. Don has written a chapter on learning management systems and contributed to others for a collaboratively written text called "Education for a Digital World."
Don produces Directory of Vendors of Online Learning Products and Services, one of the most comprehensive annotated lists of global eLearning vendors. 
Don is proud of his son, Kyle, who is in the restaurant business. Don has been a triathlete for 30 years and has competed in more than 100 triathlons including six Ironman races. He completed the Ironman World Championship at Kona, Hawaii, in 2012. Don is an avid music lover and audiophile.