Michele Borders Henry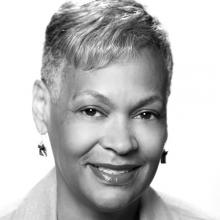 Michele is the voice-over artist and owner of Borders Henry Voice-Overs, LLC, specializing in voice-overs for narrated video tours for real estate, documentaries, commercials, and corporate training videos.
Michele spent more than 20 years in the nonprofit arena with experience in both grantmaking and grant seeking. Most of her recent nonprofit experience involved education. Michele was director of development for corporate and foundation relations at Roosevelt University. Previous to Roosevelt, she spent more than 10 years at North Lawndale College Prep (NLCP), a charter high school on the West Side of Chicago. She was the school's first director of development, responsible for establishing all the systems and processes needed for a successful fundraising program. Previous to NLCP Michele was the director of development for corporate and foundation support at the Adler Planetarium.
Soon after arriving in Chicago from Delaware, Michele quickly became familiar with the nonprofit landscape through her work at the Field Foundation of Illinois where she was a program officer responsible grantmaking in health. Her work at the Delaware Community Foundation was her entrée into grantmaking after her time at the United Way of Delaware, where she was a senior campaign associate.
Michele is very excited about being a valued member of The Purple Pen Advisory Board. She said, "The Purple Pen makes learning easier for students and provides practical, real-world application of the information. I wish something like The Purple Pen had been available when I was in elementary and high school. I would have understood many things much quicker because I would have understood the real world relevance. It likely would have changed the course of my life for the better."
Michele has a B.A. in Communications and an M.B.A., both from Howard University in Washington, D.C.