John Henry
Co-Founder/COO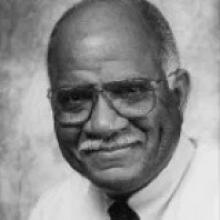 John has served as a pioneer in corporate and business management in America. When he joined the DuPont Company at its Houston Plant in 1963, he became one of the first African Americans to be employed by a manufacturing firm in the South in a role other than janitor or laborer. John eventually transferred to the DuPont corporate headquarters in Wilmington, Delaware. He served in roles of increasing responsibility as he moved from supervisor, to internal consultant, to manager in a career that spanned thirty-one years. During those years, John demonstrated his commitment to community transformation by: teaching at the local Opportunities Industrialization Center and Delaware Technical and Community College; serving on the Wilmington City Planning Commission; and serving on boards of directors for the Wilmington Senior Center and Goodwill Industries. John also founded the Brandywine Professional Association (BPA). BPA was a group of 200 African American professionals who came together for mutual support in addressing the challenges and opportunities in newly integrated corporate environments. After DuPont, John relocated to Chicago to help build and manage a successful consulting firm that served information systems and organizational transformation clients.
John developed increased awareness and sensitivity to urban educational issues by serving for eleven years as a full-time entrepreneurship teacher at North Lawndale College Prep Charter High School. In 2008, John was honored as "Teacher of the Year" by the Network for Teaching Entrepreneurship (NFTE).
John is passionate about the positive possibilities for our society offered by The Purple Pen. He believes that The Purple Pen fosters an educational environment that enables the dictum "treat others the way that you would like to be treated." The student-centered, local control approach creates opportunities for mutual respect among students, teachers, professors, administrators, and parents.