Adam Stewart
CTO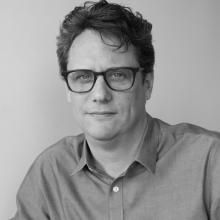 As a former leader at an educational nonprofit, Adam has a unique understanding of how nonprofit institutions interact with and use the web. His experience building online resource systems for settings as diverse as summer camps and universities gives him a keen sense for how to communicate technical solutions in educational settings.
Presently, Adam is the USA CTO for Gizra, which specializes in building robust websites using Drupal. 
Adam has a BA in Religion from Carleton College and an MA in History from Loyola University Chicago. He has taught courses in US and Jewish History and presents regularly at conferences on topics related to education and the web and human-centered design.