Luke Anderson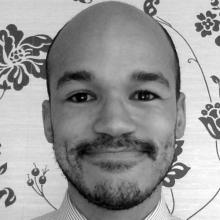 Luke brings diverse, rich educational experiences to The Purple Pen's Education Advisory Board: teaching, directing programs, and leadership.
Luke is presently on the faculty of the Gordon School in East Providence, RI, where he is a 7th/8th grade Humanities teacher.  Before that, he taught 9th grade English at Blackstone Academy Charter School, Pawtucket, RI, where he also taught a Non-Profit Studies Community Improvement Project. Prior, Luke worked for another five years as a teacher and Chair of the English Department at North Lawndale College Prep High School in Chicago.
Previously, Luke served for five years as a Program Director for the Network for Teaching Entrepreneurship (NFTE) - Chicago, where he oversaw the implementation of educational programs in forty-six local schools.
Luke holds a BA from the University of Pennsylvania, an MA in Educational Leadership from Northeastern Illinois University, and is a former graduate fellow in Northwestern University's Department of Sociology.
Luke is currently completing an ethnographic study of schooling in the North Lawndale community of Chicago.