Susan Keyes
CFO/CAO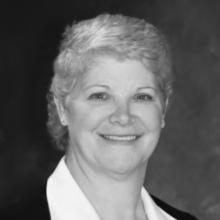 Susan Keyes was Chief Financial and Administrative Officer of S&C Electric Company. She oversaw global activities in the areas of Finance and Accounting, Information Technology, Legal, and Compliance and was the primary contact with the Audit Committee of the Board. She headed community relations at S&C and was an Advisor to the S&C Electric Company Fund, a donor advised fund at the Chicago Community Trust. Sue participated directly in the Company's transition to 100% ESOP ownership.
Eight years at Ernst & Young led Ms. Keyes to Dartnell Corporation, a publishing firm, where she served as Vice President and Controller for the next eight years. In 1999, she joined S&C. Ms. Keyes, a Certified Public Accountant, earned a B.S. in Accounting from the University of Illinois (Urbana) and has completed the Executive Development Program at Northwestern University Kellogg School of Management.
She is a member of the American Institute of Certified Public Accountants and Illinois CPA Society. Sue sits on the Advisory Board of Misericordia Heart of Mercy and served as a board member of Northside Community Resources for twelve years.