Bernie O'Connor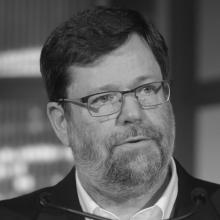 Bernie is Director of Information Technology at Anixter, where he is responsible for creating strategy and directing tactical implementation for infrastructure and applications. Bernie helped lead initiatives such as Order Entry, B2B, CRM, Warehouse Management and Distribution, Enterprise Data Warehouse, Hardware Refreshes, Software Upgrades, Divestitures, Acquisitions and more. Recent Projects include:
Expense savings on track to exceed $4 Million in 5 years through a database consolidation with minimal changes in application code. Implemented in 10 months.

Revenue generation project to guide sales in pricing by using market segmentation and margin analysis from custom-configured vendor software integrated into Legacy Sales system. Implemented in 82 business days.

Acquired Application Performance Management (APM) software to help diagnose software design and coding issues, to prototype solutions, and to understand User Experience.
Bernie is very active in professional associations. For example, Bernie continues as a speaker and author for the International DB2 Users Group (IDUG), where he was a Conference Chair, a member of the Board of Directors, and IDUG President. (IDUG is a multi-million-dollar organization with over 10,000 members around the world.) During his tenure on the IDUG Board, Bernie participated in Strategic Planning Sessions, including SWOT Analysis, and Bernie successfully completed a Market Research Study. Bernie helped shift the IDUG organization from a Conferences-only organization to include an eCommunity with social networking, podcasts, and an e-magazine. Bernie also encourages professional development of staff through active participation in User Groups, training, and coaching. Six of Bernie's direct reports have gone on to speak regionally, and four have spoken internationally, on technical topics.
Bernie has direct experience in education as a substitute teacher K-12, and as a long-time instructor at De Paul University where he taught over 4,500 students in De Paul's Institute for Professional Development's Career Change Program (CCP).
On a personal note: Why The Purple Pen?   Two economic maps of the City of Chicago, one from the 1960's and the other more recent, provided a contrast that hit me as hard as if I had been punched in the stomach.  Absent jobs, so many have slipped into poverty and are unable to achieve what Abraham Maslow called physiological needs and safety, let alone belonging, self-esteem and self-actualization.  If our children and grandchildren are to have meaningful lives, they need to have work.  I realized, as one of my friends would say, "I am too dumb to create jobs."  The good news is that we can trust our children to adapt to a changing economy if we can just show them a way to engage their own talents and ability.  The Purple Pen does exactly that.  It engages teachers and students in exploring the students' interests while developing the skills that will enable a lifetime of learning and resilience via projects, problems and portfolios.